Southern Motion Recliner's Avatar is a piece of wonder. Adjust the recline and headrest to your needs and feel as if you are floating on a cloud. The soft, supportive cushion allows for maximum and continued use without feeling pains or difficulty getting up.
The recline and headrest are controlled by the electronic motors. The electronic motors in this recliner are completely quiet so that they do not disturb you. Fall into their soft, welcoming embrace without a single hitch.
Beautifully designed, the Avatar is a wonderful addition to any home. It adds to any space and design, modern or rustic or anything in between.
Southern Motion Recliners offer three options, each with slightly different features available. The only drawback is that there are few other ways to customize outside of choosing these three types. Here is an article we found that goes into great detail about Southern Motion Recliners written by https://consumerhomedecor.com.
However, the available features do more than just make up for the lack of customization.
Features
Padding and Design for Maximum Comfort
USB Port for Charging Personal Devices from the Chair
Rocker
Electric Recline and Headrest Adjustment
Lane's Griffin Rocker available from https://www.lanefurniture.com offers a traditional style anyone will adore. It is the rocker you know and love, the recliner you recognize. It is what you think about when you think of recliners. That style, that comfort, that seamless movement – it is all here.
One of the goals of the Griffin Rocker is to create a traditional piece. It does not try to be something new or exciting. It tries to be the type of recliner that most people remember, and that many would love to have. It does that well by capturing everything a traditional recliner should be.
It does so while remaining comfortable and attractive. The heavily padded recliner creates a supportive yet welcoming embrace as you sit down. Thanks to its design, you can adjust it easily without any hassle or noise.
Sadly, being a traditional recliner means that you are losing out on a lot. Again, that is part of the appeal, but can traditional stand up in today's market? No customization and a lack of unique features might make it a hard choice.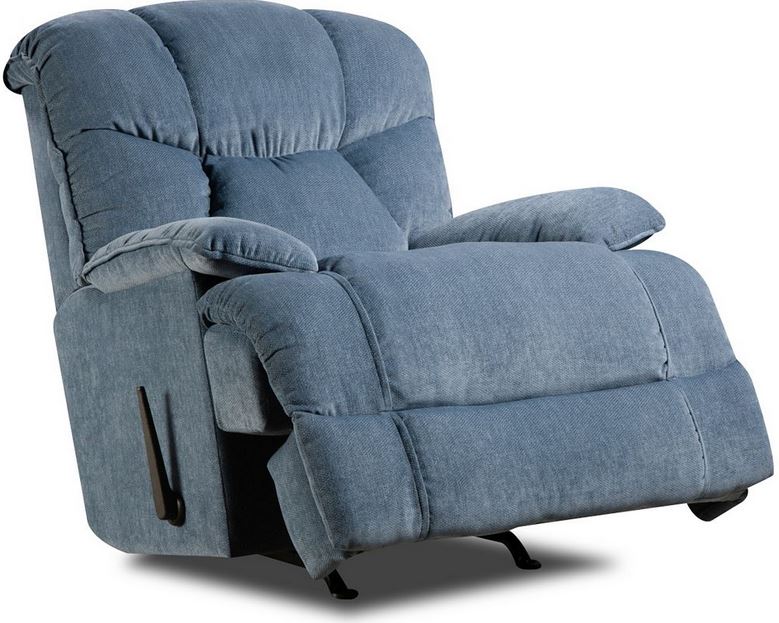 Features
Simple, Traditional Design
High-Quality Padding and Leather
Quiet, Seamless Adjustments
La-Z-Boy's Fortune Reclina-Way Recliner offers comfort in a simple style. It is a modern design that can fit any room, with the comfort that can fit any person. Sit back, relax, and let life wash over you.
The Fortune Reclina-Way available from https://www.la-z-boy.com has the type of style that most people appreciate. It is a clean design without too much "fluff" taking over. It can fit all types of rooms and décor, making the look versatile.
Adding to that versatility is a huge selection of colors. Greens, reds, blues, browns – there is a lot of customization available here. You can make it fit your exact needs for a design.
It does not sacrifice comfort, either. High-quality padding invites you to stay here for hours. With the reclining feature, you may even want to sleep here.
Sadly, there is not a lot more to this recliner. It succeeds in fitting you personally, but it might not fill your every need. It makes you want a little more.
Features
 Simple and Clean Design
Large Selection of Colors
High-Quality Padding